Welcome to Bennett Books Blog!
This blog is dedicated to nurturing, nourishing, and further developing a living legacy of work-on-oneself introduced into Western culture by George Ivanovich Gurdjieff at the opening of the twentieth century. It is a legacy of harmonious development, continuous education, ongoing practice, and lived experience in the many-faceted mystery of being human. Throughout the first half of the last century Gurdjieff intently lived this mystery with all who were drawn to him, able to bear his presence, receive his guidance, and willing to commit themselves to work in his laboratories.
John Godolphin Bennett and Elizabeth Mayall (Bennett) were two of many who answered the call. And this blog, in their name and dedicated to their memory, invites all who knew them to bring to it what they experienced through and with them.
But this blog is not limited to J.G. and Elizabeth Bennett's students: it welcomes contributions from all who live, and continue to live, that lived experience of sincere work-on-oneself.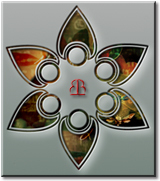 And of course this blog is the latest work of Bennett Books, a home business based in Santa Fe, New Mexico (USA) and focused since 1988 on publishing and distributing JG Bennett's writings and talks – along with other material related to Gurdjieff and Fourth Way Tradition. The founder and current associates of Bennett Books studied with JG Bennett and Elizabeth Bennett in the 1970s.
Essentially, this blog is intended as an interactive meeting point for discussion and sharing. As you can read below we already started and more will follow!
Whether you agree or disagree with what is now or will be written here, your personal experience and contribution to this blog is welcome. So, please, keep exploring, reading and commenting (or contact us anytime). And be well!